Simon Marsden – A Life in Pictures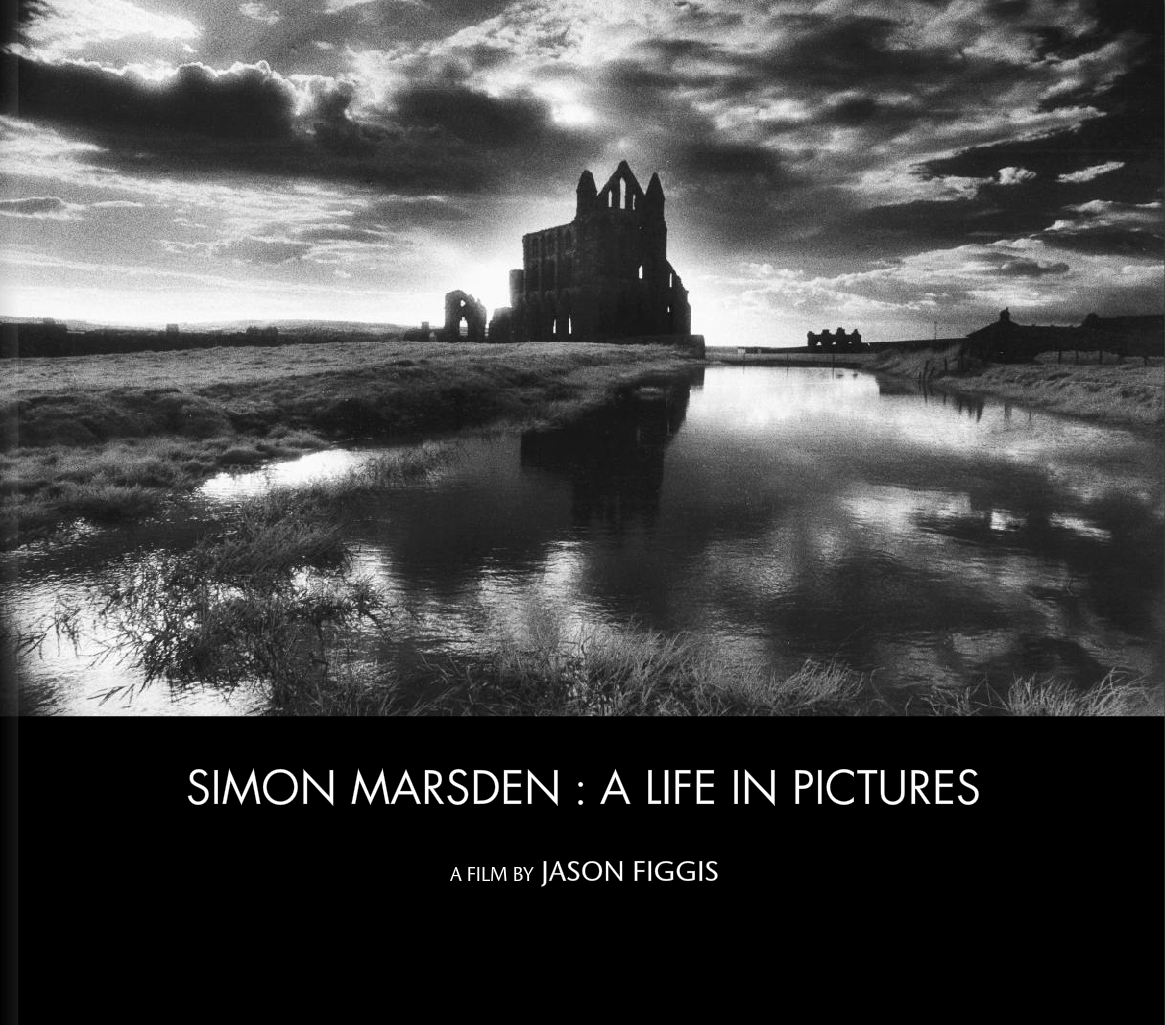 The late Sir Simon Marsden, famous for his creepy and ethereal images of graveyards and ruins at night is going to be memorialised in film, with noted director Jason Figgis at the helm. This is to be a feature-length documentary about the man and his photography, starting with his upbringing in the Lincolnshire Wolds and continuing to his becoming a sought-after creator of imaginative images.

His widow, Cassie Marsden says, "I hope this film will be an inspiration to many - he was totally committed to his work and followed his dream."

The film is going to be crowdfunded and here is the link for donations: Donate Link

Website: http://www.marsdenarchive.com

Next >

---
Images from a Warming Planet – Help Needed to fund a Book
Global Warming Images, run by climate change photographer Ashley Cooper, is looking to crowdfund a book highlighting the problem using pictures from all over the world. Jonathan Porritt has written the foreword for it, and donations are welcomed on kickstarter.


New Photographers & Food Bloggers from StockFood
StockFood presents its latest food photographers and bloggers. What would the exciting world of food photography be without their creative minds? All those bloggers and photographers who are always on the lookout for the perfect light, the secret ingredient, the latest trend?


robertharding photographer wins CEPIC Stock Photography Award
Top robertharding wildlife photographer David Gibbon has won an award at the second CEPIC Stock Photography Competition with his incredible image "Puffin in the Farne Islands".


John Birdsall Covers Festivals
It's summer and it's raining – this must mean that the festival season is starting. John Birdsall Social Issues Photolibrary covers all kinds of festivals in rain and shine.


footageMarketplace Draws in the Professionals
The annual event for industry professionals in the footage and production music sector drew in over 180 people yesterday to network and deal. Thirty-five libraries and industry service organisations exhibited in the congenial David Lean room at 195 Piccadilly, home of BAFTA. Some organisations had come from Europe, like Sonuma from Belgium, and international vendors such as GettyImages, Shutterstock and Adobe were in attendance.


footageMarketplace is this Wednesday!
The footage and production music industry's best networking event is at 195 Piccadilly, the home of BAFTA on 25th May. Don't miss your chance to meet with the industry's best content suppliers, network with fellow professionals and hear 4 seminars from leading experts.


May Highlights from Nature Picture Library
The nature specialist footage and stills library has added some great new images to their site. Their May 2016 highlights gallery features unusual Hanuman langur behaviour, weird cave creatures, wild European lynx, Brown bear cubs learning to fish, and atmospheric Spanish material.


Smart Living from living4media
Creative space-saving solutions – from the home and lifestyle specialist library. Without enough storage space even the tidiest of homes can quickly become buried in clutter. They have put together a collection of clever storage images to help you restore order.


Africa Media Online is a Rich Source of African Imagery
The specialist African media resource supplies images from numerous libraries and photographers relating to the continent. Historical material includes the 40 year anniversary of the Soweto Uprising, the 30 year anniversary of the Abolition of the Pass Laws and much more.


footageMarketplace is Less Than 10 Days Away
The UK's premier networking event for the footage and music production industries is now only 9 days away. 35 of the world's best libraries will be at 195 Piccadilly, the home of BAFTA in central London. New this year are thought-leadership seminars, including YouTube. If you haven't booked your place it is best to do it now.


Polar Relics from Royal Museums Greenwich
Explorer John Franklin made three attempts to find the Northwest Passage. His final voyage in 1845 ended in tragedy for him and all his men. The specialist maritime collection has poignant relics from his last, ill-fated expedition.


Seminars Make footageMarketplace the Place to Be on May 25th
This year footageMarketplace, the inspiring footage and music industry networking event, has four seminars to inform attendees including Google/YouTube, which will provide cutting-edge awareness of what is current and new in the industry.


The Great Film Directors from Bridgeman Images
The arts specialist photolibrary is featuring Great Film Directors to complement the Cannes Film Festival which starts on 11th May. They come from Rue Des Archives collection, a premier French photo library recently acquired by Bridgeman.


Big Ben to get 29m Pound Facelift
TopFoto has extensive historical coverage of Britain's most famous clock tower and its bell: Big Ben. It will have to fall silent soon because it is in need of urgent repair work, costing 29 million quid.


New Collection from Bridgeman Images - Art Institute of Chicago
Bridgeman Images is now representing The Art Institute of Chicago, one of the largest museums in the United States and one of the most visited in the world.


April Highlights from Nature Picture Library
The specialist nature photolibrary adds some great new material including African wildlife from Wim van den Heever, Markus Varesvuo's beautiful coverage on European gamebirds and Erlend Haarberg's mountain hares at night, plus orcas fishing off Norway and other content.


A 'Night' to Remember - Bridgeman Studio Award 2016
Bridgeman Images opens its third annual Bridgeman Studio Award, open to all creatives, to win a ?1,000 commission to design the book cover for award winning author Rosie Garland's next title published by The Borough Press, an imprint of HarperCollins.


REGISTRATION NOW OPEN - footageMarketplace Returns to London 25th May - Bigger and Even Better
The premier UK showcase for footage libraries now has production music libraries too. 35 companies showcasing the world's best clips and music will be at 195 Piccadilly (home of BAFTA) in Central London on 25th May, the place to network and learn about the industry in a classic venue.


Capture at fotofringe Showing New Applications
Outstanding digital systems and services company will be unveiling new products for photobuyers and libraries, showcasing the stand-alone Capture products - EXPRESS, ROYALTIES, DESK and SUBMISSIONS in the Limehouse Room on the lowest level of Kings Place.